DeerFest 2021


August 6th-8th.
DeerFest 2021


August 6th-8th.
DeerFest 2022 Is A GO!
August 5th – 7th Washington County Fair Park, West Bend, WI
Friday: 2PM to 9 PM
Saturday: 10AM to 7 PM
Sunday: 10AM to 4 PM
YES! DeerFest 2022 is a GO!
We are excited, and look forward to our 13th Annual Event being fun, entertaining and beneficial for all involved.
WIN A POLARIS RANGER UTV. One lucky DeerFest attendee will win the grand prize Polaris Ranger side by side in our door prize give-away. We've really ramped up our door prizes this year. There will be bows, blinds and much, much more given away FREE!
NEW IN 2022! DeerFest will offer a FREE BOW FRIDAY where all guest bringing their bows to shoot DeerFest archery courses and tournaments will receive a FREE ADMISSION to the event. A FREE BOWCHECK will be offered the entire weekend to allow attendees to check and store their bows in a secure environment while the enjoy the entire event.
DeerFest will again showcase the top names in the outdoor entertainment world. We're working on the 2022 celebrity appearance and seminar schedules, but rest assured you can again count on the best line-up in the country. Please check back frequently for updates.
Kwik Trip RAM Trucks Long Shot Challenge Official Rules
Contestants are allowed 3 shots for $10. A person may attempt to qualify as many times as they would like. All proceeds from the event are donated to Raised At Full Draw Hunting Camps, a 5013c non-profit organization.
Contestants will be allowed to "qualify" by hitting a "Quarter-Sized" target at approx. 65 yards.  All qualifiers will win daily prizes. At the end of each day (August 5th, 6th, 7th) all qualifiers will shoot off to determine the day's winner.  The winner of each day will shoot off against each other on Sunday, August 8th at 2PM to determine the final Contestant who will have one shot to win the RAM Truck.  
No CrossBows Will Be Allowed
No professional or semi-professional archers. No current or former High School or NCAA varsity team member who has participated in the last 5 years is allowed.
Qualifying rounds will be shot on Friday, Saturday and Sunday.  Each day's winner will shoot against each other on Sunday, August 7th for the right to shoot for the truck.  One contestant will then take a shot at no less than 85 yards.  The arrow must be placed inside of a target area no larger than 0.705 inches.  Comparable to a dime.  
A complete set of rules and eligibility will be available to all participants at the event.
DeerFest Highlights
Watch all 10 original episodes of DeerFest TV Now, Click Here!
Click below to watch the 10 Years of Deerfest in West Bend Video!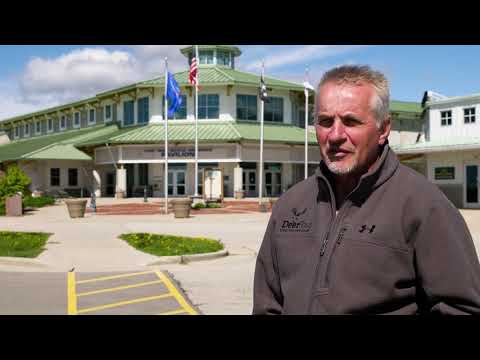 Raised At Full Draw Archery Shoot At DeerFest
hot news
Live Auction
Click Here!
for more complete list.