DeerFest 2020
Friday, July 31st: 2pm – 7pm
Saturday, August 1st: 10am – 7pm
Sunday, August 2nd: 10am – 4pm
DeerFest has been "Everything Deer" for more than a decade now. Our 11th Annual event will be highlighted with an appearance by Jim & Eva Shockey. Arguably the most recognizable big game hunter in the world, Jim Shockey will be making a rare public appearance. Eva has visited DeerFest in the past drawing record crowds. The Shockeys will meet & greet attendees, sign FREE autographs and participate in DeerFest exclusive seminars.
DeerFest will feature over 250 Booths offering products and services related to deer and deer hunting in the Rage and Muzzy Halls. The leading archery companies will set up in the Block Archery Pavilion where you can test shoot all the leading new bows. Expert seminars, archery tournaments, pop-up archery courses, Browning Trail Camera's photo contest, the largest live auction of firearms and outdoor equipment in Wisconsin and great door prizes highlight DeerFest 2020.
Deerfest tv
Watch all 10 original episodes of DeerFest TV Now, Click Here!
Click below to watch the 10 Years of Deerfest in West Bend Video!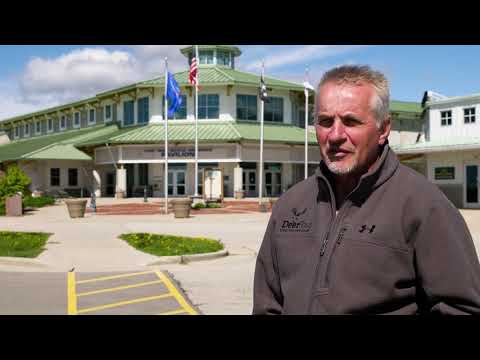 Largest Live Auction in DeerFest History
Raised At Full Draw Archery Shoot At DeerFest